Polyplastics CSR
Shaping a Sustainable Society with Our Plastics
As mentioned in the Corporate Philosophy, our corporate social responsibility (CSR) is contributing to shape an abundant future for society through our engineering plastic business. This means that we see a significant overlap between putting our Corporate Philosophy into practice and undertaking CSR. Thus, we approach CSR with the dual aims of contributing to society through our business activities and providing opportunities for social improvement. Based on this, there are five specific areas which we have identified as key activity areas for the sake of shaping a sustainable and abundant future for society.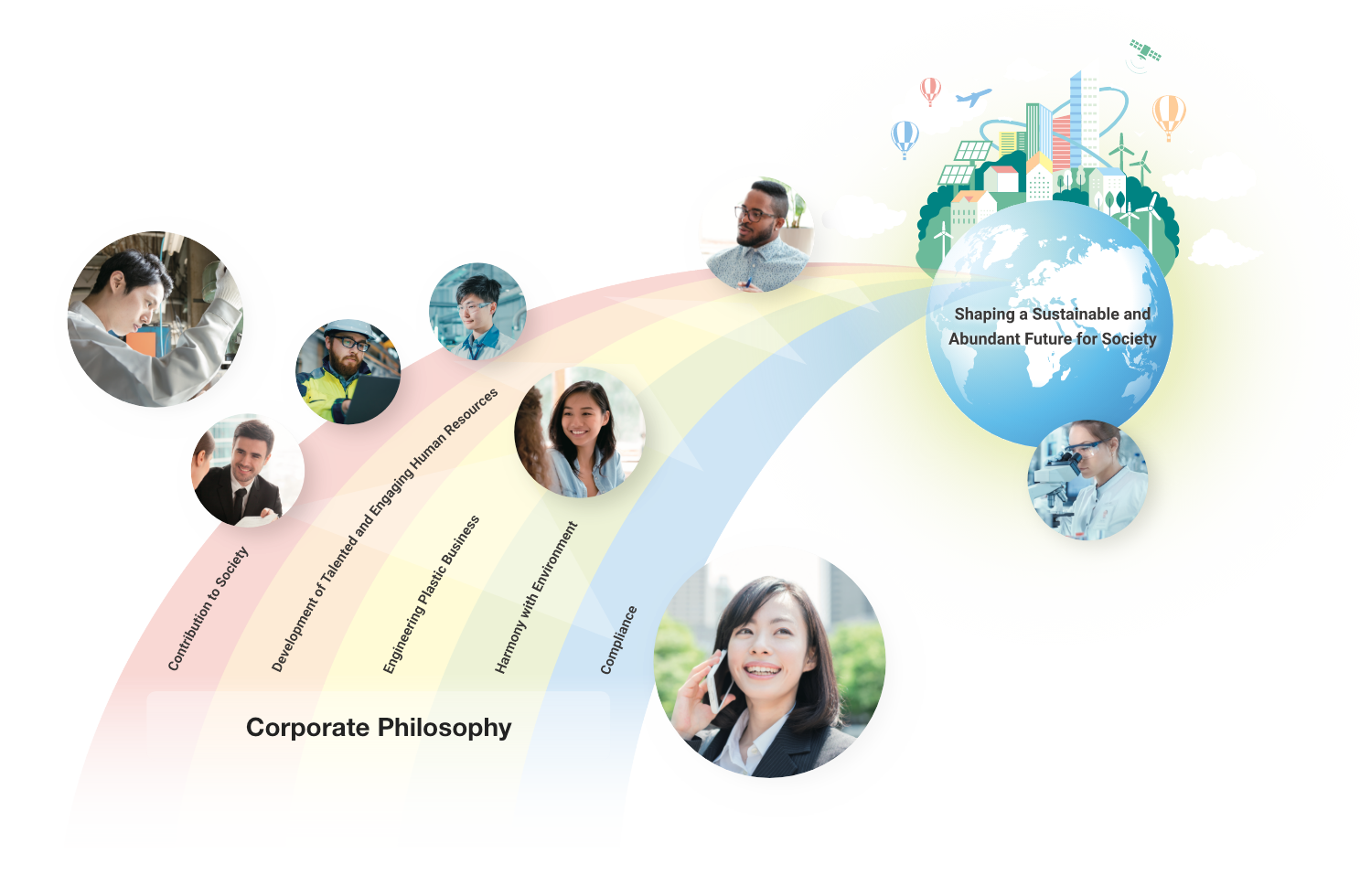 Corporate Philosophy
MISSION
We contribute to building an abundant future society by innovation and developing talented and responsible people,
through pursuing the unlimited potential of engineering plastics
VISION
The No.1 solution provider for engineering plastics We will continue to provide our customers with the best solutions for engineering plastics, in technology, quality, services, supply, and all other aspects
VALUE
1. The "Polyplastics Way": We create value together with our customers
2. The "Polyplastics Family": The best teamwork
Overview of our CSR Activities
Business Activities
Contributing to Society through Our Business Activities
Engineering Plastic Business

Contribute to shaping of an abundant society through engineering plastic solutions.

Development of Talented and Engaging Human Resources

Utilize, and thereby contribute to development of, talented and engaging human resources.

Harmony with Environment

Reduce environmental impact and carry out business operations in harmony with environment.

Compliance

Prioritize compliance and carry out business in a socially fair and appropriate manner.
Social Contribution Activities
Providing opportunities for social improvement
Contribution to Society

Contribute to the prosperity of local areas, as they are the foundation for our business activities.
Provide a platform for cultivating the next generation of human resources upon whom society will rely.
Support voluntary, employee-led social contribution activities.