Coexisting with Local Communities
Contribute to the prosperity of local areas, which are the foundations of our business activities
Started "Benevolence Month" to foster the employees' awareness on Social Contribution
After collecting issues based on local needs, we designated May as "Benevolence Month" to work on social contribution activities and make it easier for more employees to participate in such activities.
Donated Clothes and Shoes
to Disaster Areas
Donated clothes to primary school students in earthquake-damaged mountain areas of Qinghai Province. Employees participated proactively with 31 people donating 133 garments.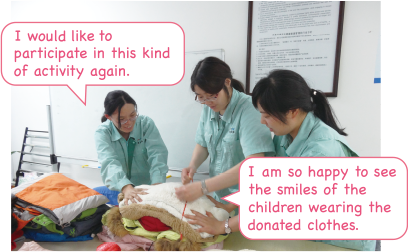 Blood Donation Volunteers
After hearing from employees who had volunteered in local blood donation activities, we teamed up with the Nantong Red Cross to hold our first blood donation event as a company.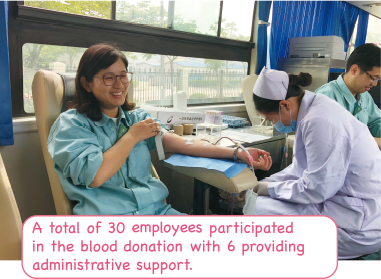 Donated to a Local Stray Animal Rescue Center
Donated 1,300 RMB collected from employees Nantong local stray animal rescue center.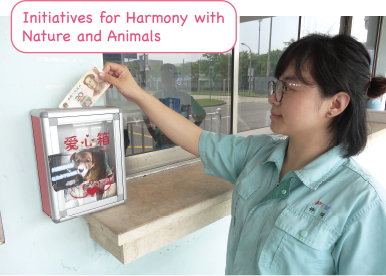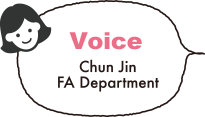 This year we created a system called "Micro Public Good". The purpose of this system is for the company to provide volunteer activity opportunities and make it easy to participate on an individual level so that our employees can express their benevolence through their actions. We believe that activities which start out very small can build up and lead to major results. If every individual plays a role in creating a better society through these activities, then we think it will lead to the increase of employees who consider the company and society important.
Communication Activities with Local Communities Over Many Years
We hold the Environmental Monitoring Meeting every year to explain environmental data and our plant's environmental initiatives to local residents and show them our plant. As we have held it for more than 40 years, we will continue to exchange opinions through these activities and work to foster sustained relationships with local communities.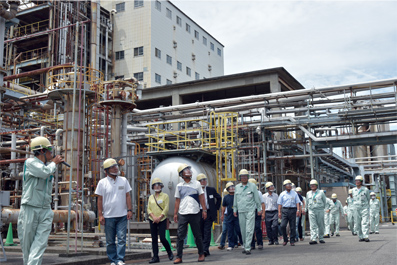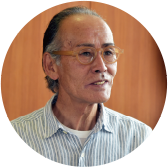 Mr. Tadaaki Tokita,
Environmental Monitor, Vice President of the Tagonoura Area Administrator Association of Fuji City and Mayor of Shinbama ward
Voice from participant
Seeing the thorough cleaning and orderliness of the premises made a strong impression on me. It seemed each and every employee behaves with great awareness. I also think that Polyplastics is making some great efforts like the changeover to environment-friendly energy facilities and promoting the employment of people with disabilities. I hope that Polyplastics continues to participate proactively in cleanup activities and other social contribution activities, and that it makes the Fuji Plant a more environment-friendly plant for Fuji city, Japan, and the world.
Other Activities
Kuantan, Malaysia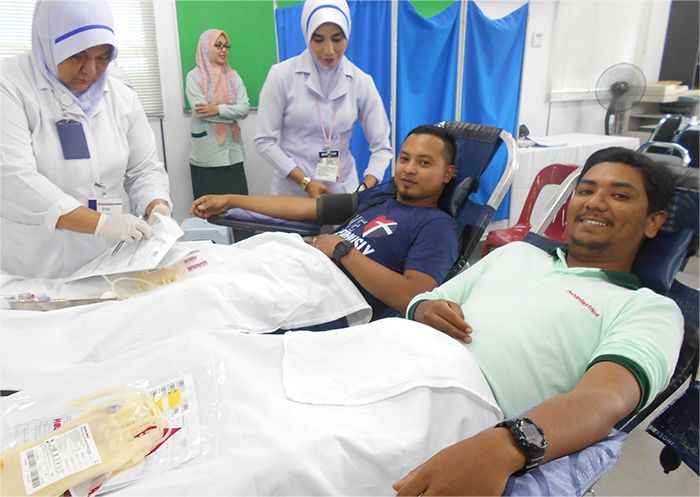 In cooperation with a local hospital, 119 people participated in a blood donation, including Polyplastics employees, in-house contractors, and visitors.
Kaohsiung, Taiwan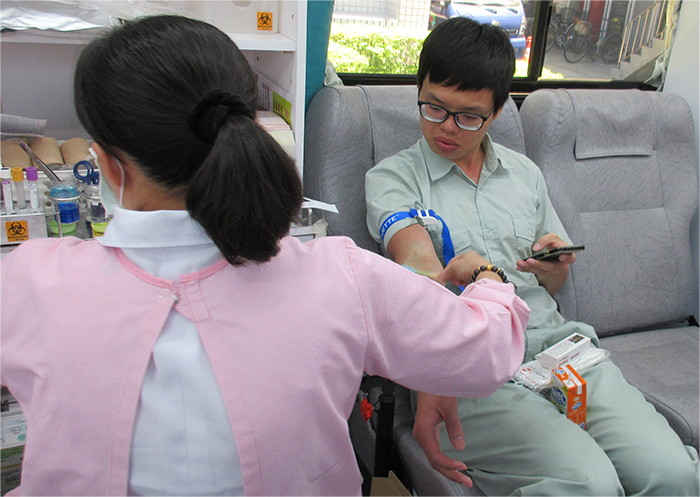 Four Polyplastics employees participated in a blood donation by the Chang Chun Group.
Oberhausen, Germany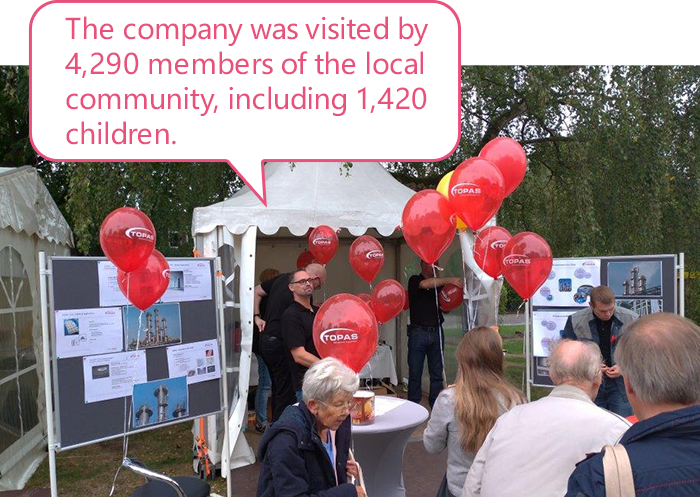 At an event open to the public, we held a plant tour and also gave demonstrations of laboratory equipments.
Kaohsiung, Taiwan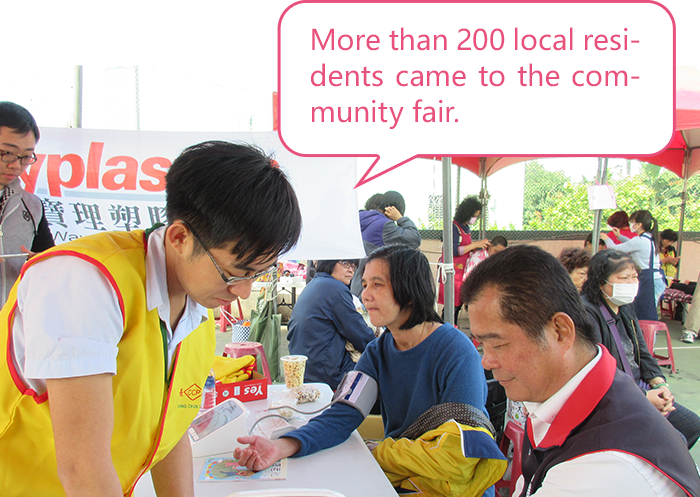 Participated in a community fair, where 6 employees volunteered to support the Chang Chun Group's medical treatment team in measuring the blood pressure of local residents.
Kaohsiung, Taiwan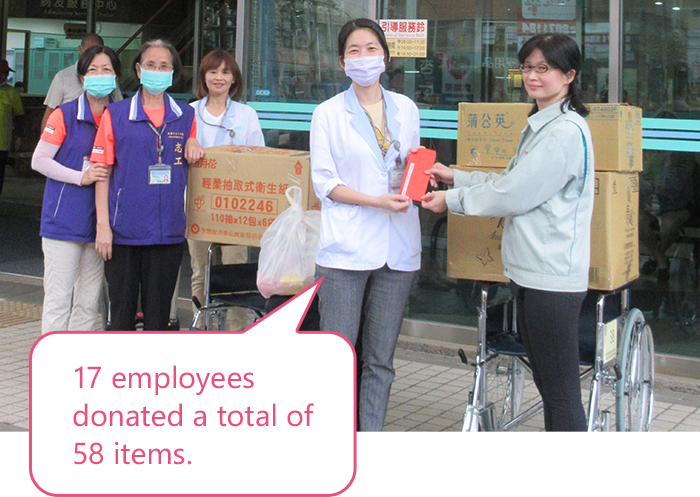 Donated money and goods to a charity bazaar to support low-income patients at local hospitals for the fifth consecutive year.
Nantong, China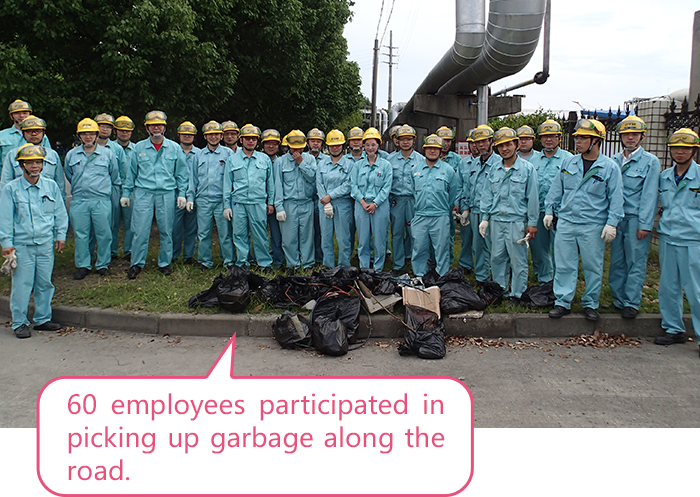 Conducting clean-up activities around the plant for the third consecutive year.