Employee Participation / Initiative
Supporting Social Contribution Activities Through the Voluntary Initiative of Individual Employees
Donated Money and Goods to NPO that Supports Mothers and Children
When we thought about what kind of contribution activities we could do for Mother's Day, we learned the activities by NPO to support the daily lives of mothers and children in Bangkok who have been victims of crime. We wanted to share this activity with our employees and lend our support, and so we made a donation of goods and money. We collected a variety of resources that employees no longer needed, such as clothes, shoes, children's toys, sports goods, stationery, and daily necessities. In addition to all these resources, the total of 3,000 THB collected from employees to donate to the support organization.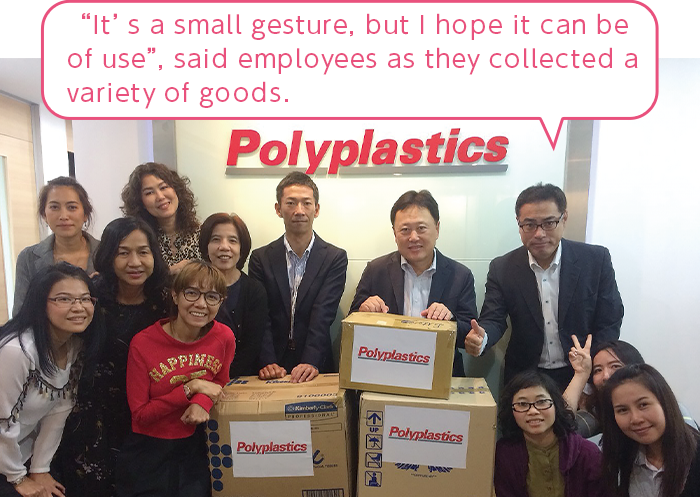 Employees with the donations they collected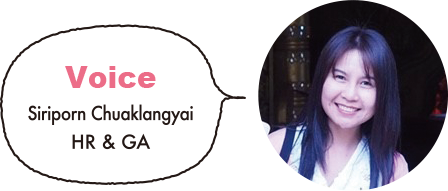 We are regularly working on social contribution activities that our employees can participate involuntarily. They participated proactively in this activity too, and I saw them improve each other's motivation. This made it easier for more staff members to participate, and they exchanged opinions about the initiative. As the person in charge, this made me happy. I was also asked about our next contribution activity, which made me feel that this was effective at supporting employees in volunteering. I also felt that consciously building up such initiatives helped to improve the sense of unity among employees.
Other Activities
Kuantan, Malaysia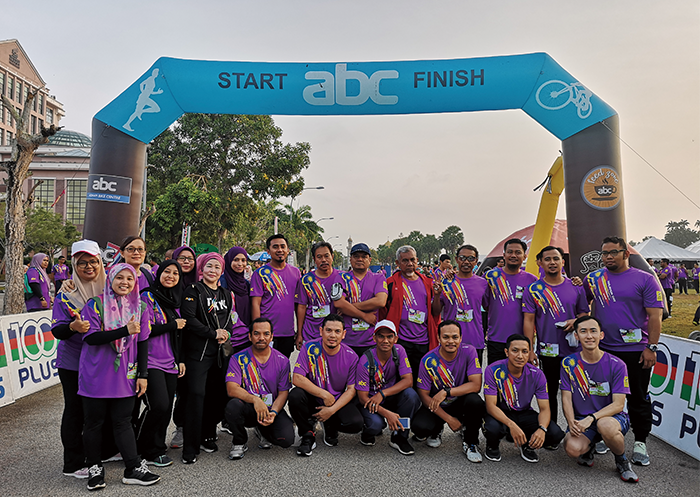 53 employees participated in a charity run held by the state government.
Kaohsiung, Taiwan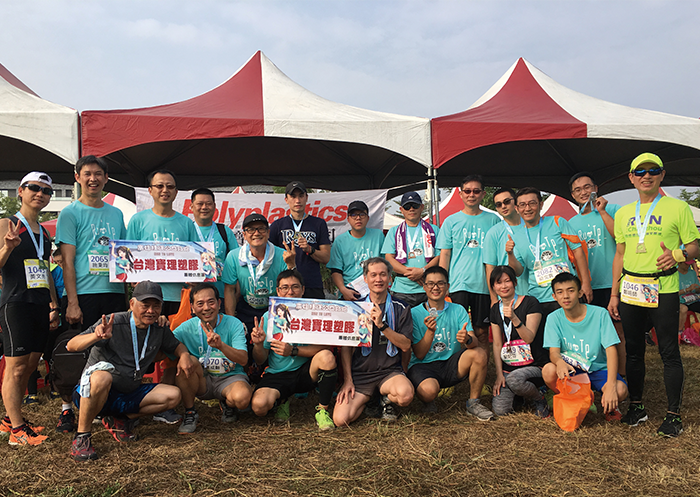 45 people participated in a charity run held by NGO, including employees and their families.
Bangkok, Thailand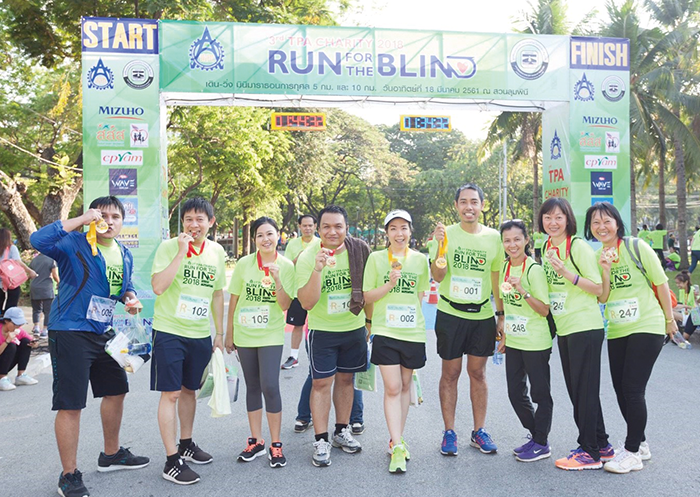 30 employees participated in a charity run to support people with visual impairments.
Kaohsiung, Taiwan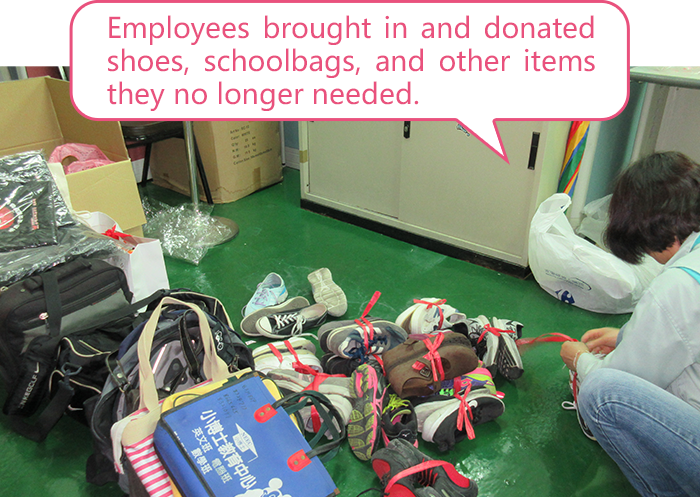 Participated in the "Used Shoes Save Lives" campaign by a Taiwanese NGO to support the lives of poor children in Eastern Africa.