Shaping a Sustainable Society
with Our Plastics
Looking Back on FY2018
In FY2018, there occurred a series of events that seemed to indicate an uncertain future, including trade disputes between major global powers and the debate over the UK's departure from the European Union. With a long-term perspective on market activity under this environment, Polyplastics is striving to work together with our customers on development for next-generation high-speed communications systems and sophisticated and safe low-emissions vehicles.
On the one hand, for production activities, we continued our investment in the Fuji Plant, which marked the 50th anniversary of its start of operations this year. In order to move forward with our FY2017 efforts toward an energy changeover from fuel oil to liquefied natural gas, we installed additional boilers and invested in facilities to enhance our capabilities in special-grade POM materials and PPS compounds. Our series of investment plans designed to strengthen the competitiveness of the Fuji Plant from the CSR perspective has received very positive evaluations from the public. It was even selected to receive support from the Development Bank of Japan's Local Assistance Program (known as the Mother Plant Support Program). Toward the upcoming 50th anniversary of the Fuji Plant, the plant is being reborn as a next-generation factory in harmony with the local community.
This year, the second year of our medium-term management plan, sales were favorable enough to exceed the plan, so we were able to enhance our production capabilities ahead of schedule. On the financial side, while net sales are expanding, profits remained at the level of last year due to increases in raw materials and logistics costs. However, we were still able to achieve the target values for the third and final year of the plan ahead of schedule.
Two Perspectives in CSR Activities
Polyplastics' mission under our corporate philosophy is "to contribute to building an abundant future society by innovation and developing talented and responsible people, through pursuing the unlimited potential of engineering plastics." In order to achieve our corporate philosophy, we approach CSR from two perspectives: "contributing to society through our business activities," and "offering opportunities to improve society by using corporate resources."
By "contributing to society through our business activities," we mean not only meeting our customers' needs through our daily duties but also providing solutions to social issues. We want engineering plastics to be used meaningfully, and we want to create products that will bring new value to society. To provide values that can only be achieved with engineering plastics, we need to strive constantly for a deeper understanding of what the customer wants to achieve, and then produce the solutions necessary to that end. By doing this, we aim to gain recognition as the engineering plastics solutions provider that is the most trusted by all of our customers.
From the perspective of "offering opportunities to improve society by using corporate resources," we intend to make efforts that could only come from Polyplastics. Our status as a corporation means that we can have a greater influence than as individuals, and, as a company that can propel innovation, we have a significant social responsibility that we are expected to fulfill. Also, to make our society better and more sustainable, we intend to support national and regional government initiatives and to carry out our social responsibility in a way that only Polyplastics could.
We must constantly stay on the right path.
Beyond legal compliance and keeping our promises to our customers, we think broadly about how we can contribute to society through our business activities and put these ideas into action of our own will in order for us to proactively fulfill our social responsibility as a member of society.
This year, our DURACON® POM M90LV became the first POM resin in the Chinese market to obtain greener materials registration for automotive use. In the future, we expect to raise the quality of vehicles produced in China and to contribute to reducing the environmental burden.
And during this year as well, we continued our social contribution activities in the local communities around our business sites. For areas in Western Japan that suffered severe damages from torrential rains in July 2018, we provided monetary support and helped volunteer activities that some of our employees conducted. We are also continuing our support to strengthen disaster resistance capabilities in Fuji City, Shizuoka, an area predicted to be affected by the anticipated Tonankai earthquake. This year, we donated emergency generators as well as a rice cooker for emergency food distribution in response to a request from the Fuji Minami Community Center, the area disaster preparedness center in Fuji Minami, where the Fuji Plant is located.
Taking pride in being a leading company in engineering plastics, we will continue to consider what new values we should bring to society and our customers while constantly striving to stay on the right path.
Polyplastics, Driven by a Cooperative Network
We want to be a player on the world stage so that engineering plastics can continue to bring value to society in the future as in the past. In order to achieve this, all divisions of the Polyplastics Group around the world must work together in a cooperative network with the exchange of technology, information, and human resources, and generate the driving force to take on new challenges. We are working to create a more sophisticated management organization from a global viewpoint, including people of all cultures, in which each and every employee is able to take pride in being a member of the team.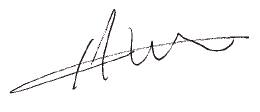 Toshio Shiwaku
Representative Director and President