2016
Polyplastics to Expand Plant in Malaysia for Greater Global Sales of POM and PPS Resin
Polyplastics Co., Ltd.
Polyplastics Co., Ltd. (president: Noboru Goto, headquarters: Minato-ku, Tokyo) announced on January 21 its decision to expand its engineering plastics compound plant in Malaysia operated by Polyplastics Asia Pacific Sdn. Bhd.(PAP), a wholly owned local subsidiary headquatered in Kuala Lumpur.
The expansion plan calls for additional production capacity of 9,000 tons per year at the plant in Kuantan, Pahang State. When expansion is completed, the plant will have a yearly production capacity of 35,000 tons.
The additional lines will produce POM "DURACON (R)" and PPS "DURAFIDE (R)" compounds. The expanded facility is scheduled for completion at the end of 2016 and commencement of commercial operation in June 2017.
It is anticipated that as Japanese companies continue to be transplanted in the Asia-Pacific region, demand for compound products in the region will rise. Polyplastics will use to advantage the excellent location of the Kuantan Plant, where distribution costs can be contained and tariffs on Japanese imports are eliminated, to strengthen cost competitiveness.
The increase in compound production capacity will not only benefit customers in the Asia-Pacific region but also strengthen the supply system to be better able to respond to growing demand in the European and American markets as well.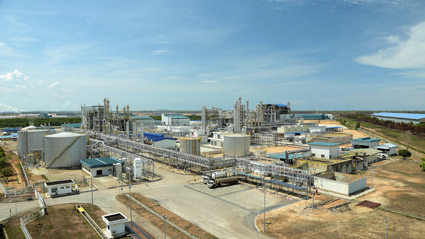 The Polyplastics Group, as a top supplier of engineering plastics whose Fuji Plant in Japan; Dafa Plant in Kaohsiung, Taiwan; and Nantong Plant in China have a combined yearly compound production capacity of 150,000 tons, will continue to make every effort to provide customers with a stable supply of products in the aim of further increasing customer satisfaction.