2016
Polyplastics to Exhibit at Chinaplas 2016 in Shanghai
Polyplastics Co., Ltd.
Chinaplas 2016 will enter a remarkable milestone of its 30th anniversary. Polyplastics, as usual, will be present in this important platform to greet existing and potential customers from all over the world.
In this year, Polyplastics has selected the theme "Unlock Your Potential" , and will create a dazzling booth to meet with our respectful visitors.
This theme is originated from [Polyplastics-way] – with which Polyplastics always being close to their customers, understands their needs, and always ready to provide the "Best Solutions" from all perspective. Polyplastics' abundant technical know-hows helps our customers to "Unlock" and open the door which leads to a bright new world, where is sustainable with engineering plastics and with "infinite possibilities" that could create a better world for the future living.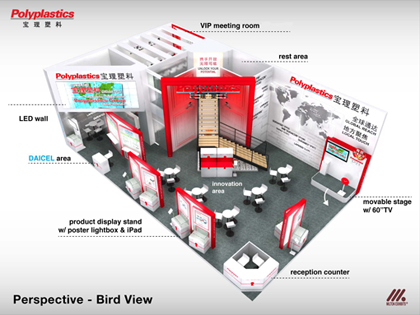 Our sales and well-trained technicians would be standing by at our booth N1 G21 to greet you. You are welcome to bring along your questions and let's solve them for you!

Date:25-28 April, 2016 (Monday-Thursday)
Venue:Shanghai New International Expo Center, PuDong
Polyplastics Booth:N1 G21