2016
"Chinaplas 2016," Asia's Largest Plastics Trade Fair, Concludes Gala Gathering
Polyplastics Co., Ltd.
Polyplastics was a major exhibitor at "Chinaplas 2016," Asia's largest scale plastics trade fair held in Shanghai City, China from April 25 to 28. The theme of the gathering was once again "Global Reach, Local Touch," with our booth concept of "Polyplastics ~ Unlock Your Potential" portrayed with the image of an open door and a key.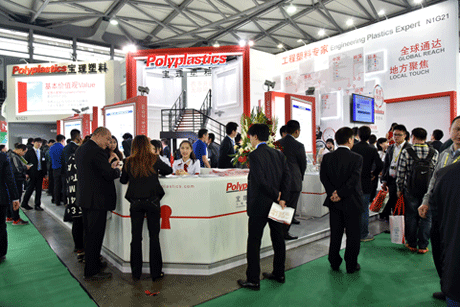 This year's Chinaplas attracted a total gate of 150,000 guests during its four-day run, with some 26% of visitors traveling to the Shanghai venue from locations outside of China.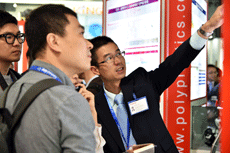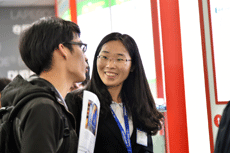 The Polyplastics Booth featured the airing of a concept video, product details supported by exhibited samples and explanatory panels, profiles of technology using tablet terminals and a specially prepared stage and other highlights. A large number of meetings were also convened – a service that proved highly beneficial for the ability to directly inquire about customer's needs and wishes.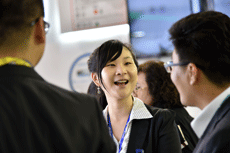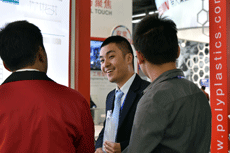 Based on the results of events like this, we sincerely look forward to contributing to the manufacture of even higher quality and performance products for customers from China and all other parts of the world.
To those who attended Chinaplas 2016 and the Polyplastics Booth, we extend our most profound gratitude and warmest regards.