2016
K 2016 International Trade Fair, Concludes Gala Gathering
Polyplastics Co., Ltd.
K 2016 Trade Fair is the world's No.1 trade fair for plastics and rubber at Messe Dusseldorf, in Germany.
Polyplastics and TOPAS Advanced Polymers had a joint exhibit as the Polyplastics Group from Oct 19 to 26.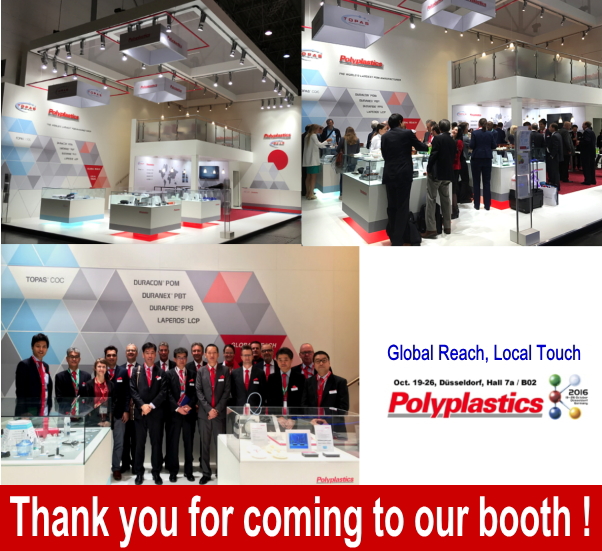 Based on the results of events like this, we sincerely look forward to contributing to the manufacture of even higher quality and performance products for customers from Europe and all other parts of the world.
To those who attended K 2016 Trade Fair and the Polyplastics Booth, we extend our most profound gratitude and warmest regards.