2017
Further Bloom of Chinaplas with Record High on Visitor Number
Polyplastics Co., Ltd.
"Chinaplas 2017" is the Asia's No.1 trade fair for plastics and rubber at Guangzhou, in China.
Polyplastics had a joint exhibit from May 16 to 19.
Chinaplas has completed with another record breaking numbers of visitors. On day 2 alone, it has recorded 56,347 visitors which did not only surpass previous edition in GZ (49,732), but even last Shanghai edition (54,823). Compared to previous one in Guangzhou, it has as high as 21% growth. Once again, Chinaplas has proven to be an important international event with fast growing no. of visitors, and it is a perfect promotion platform for Polyplastics.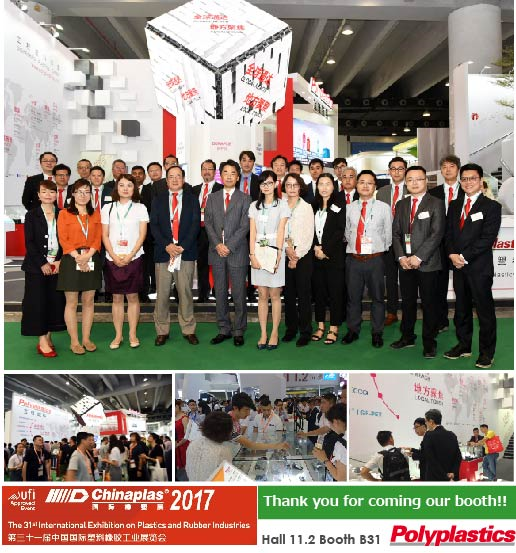 Thank you very much for coming to our booth and given us much pleasure in business discussions with you. We are looking forward to strengthening our relationship and seeing you next year in Shanghai.