2017
Polyplastics USA Announces HQ Expansion in Farmington Hills, Mich.
Polyplastics Co., Ltd.
FARMINGTON HILLS, Mich., July 11, 2017 — Polyplastics USA, a leading global supplier of engineering thermoplastics, has announced a significant expansion of its U.S. headquarters in Farmington Hills, Mich. The company has doubled its technical and office space, adding several new molding and testing machines which will provide a one-stop shop to serve the technical support needs of its growing customer base. 
Since opening its U.S. subsidiary in 2012, Polyplastics has enjoyed strong growth for its engineering materials, according to Lindsey Deal, chief operating officer of Polyplastics USA. "This investment reaffirms our continued commitment to the engineering plastics market in the U.S.," said Deal. "The expansion will play a key role in meeting the application development needs of our customers and further unlock new business opportunities." 
In the U.S. market, Polyplastics supplies polyacetal copolymer (POM), polyphenylene sulfide (PPS), and polybutylene terephthalate (PBT) for automotive, electrical/electronics, and consumer electronics applications. Deal said the company's products have been well received and business has seen very strong annual growth the last several years. 
Polyplastics increased its overall headquarters space with significant additions coming in the technical laboratory and office/conference room area. The expansion of the testing laboratory includes installation of a new injection molding machine, a JSW 110AD 180H, so the company can provide testing, trouble shooting, and training for our customers. In addition, the company's new Digital Imaging Correlation Machine from Correlated Solutions will permit the visualization of stress, strain, and deformation within actual parts from the field. Both new machines will enable Polyplastics to offer accurate testing results and save time in the troubleshooting process. 
Along with the new conference room and testing lab expansion, Polyplastics has added a new seminar room with a capacity of 40 people. 
The larger office and conference room facilities and new equipment are expected to improve technical synergies and accelerate product development and support. In addition, the expansion will provide enhanced customer service capabilities, resulting in improved efficiencies and faster response times.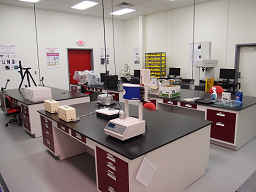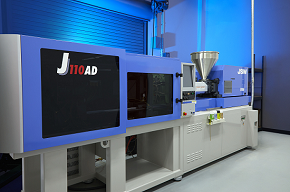 About Polyplastics USA
Polyplastics USA, based in Farmington Hills, Mich, is a supplier of polyacetal copolymer (POM), polybutylene terephthalate (PBT), and polyphenylene sulfide (PPS) in the Americas. The company, which began operations in July of 2012, is responsible for covering the North and South America region for its Tokyo-based parent company, Polyplastics Co., Ltd. Principal activities include sales, marketing, application development, and technical assistance supported by both a local Technical Solutions Center and a Global Technical Service network. 
Polyplastics Co., Ltd. is a global leader in the development and production of engineering thermoplastic solutions. The company's broad product portfolio includes POM, PPS, PBT, and liquid crystal polymer (LCP). The company has the largest global market share of POM. With more than 50 years of experience, the company is backed by a strong global network of R&D, production, and sales resources capable of creating advanced solutions for an ever-changing global marketplace.