2017
We Welcome You at PLASTINDIA 2018 – 10th International Plastics Exhibition
Polyplastics Co., Ltd.
Polyplastics Marketing (India) Pvt. Ltd. is participating in PLASTINDIA 2018, 10th International Plastics Exhibition to be held at Gandhinagar, Gujrat, India in February 2018. PLASTINDIA is held once every three years and is one of the largest plastics exhibitions in India. Polyplastics has been participating regularly in PLASTINDIA.
February 2018 will be the 10th anniversary for Polyplastics Marketing (India) Pvt. Ltd.
As a part of the Polyplastics Group it was established in India 10 years ago with the aim to accurately capture the market needs, provide a higher standard of customer satisfaction, and contribute to the industry's and country's growth. Unsurpassed customer satisfaction is our goal.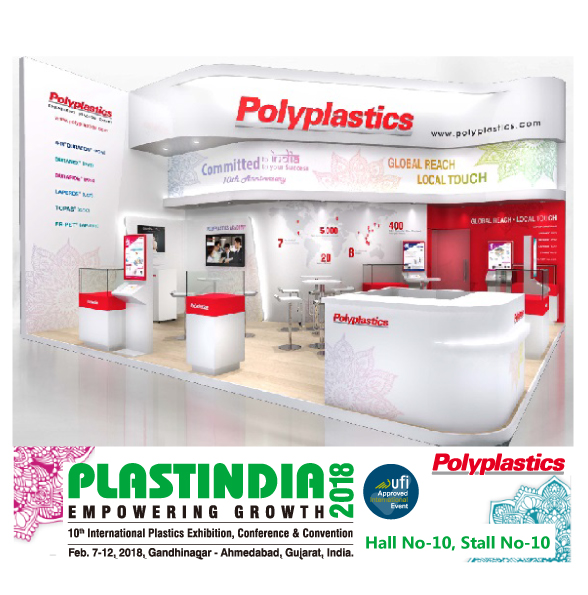 We are ready to serve you at our booth. 
Date: 7th to 12th February, 2018 
Venue: The Exhibition Centre Sector-17, Gandhinagar – Ahmedabad, Gujarat, India 
Booth No: Hall 10, Booth 10