2019
Chinaplas 2019 Completed with Record High Visitor Numbers
Polyplastics
It was another May in Guangzhou, where the sun was shining and the rain was pouring down in intervals. Chinaplas was completed successfully with 163,314 visitors under this situation. Compared to the previous Guangzhou Chinaplas 2017, visitor number has increased by nearly 6%. Especially on the second day, it reached its peak with 61,699 visitors which have broken the previous Guangzhou record (56,347). The overall number of overseas visitors remains unchanged at slightly lesser than 26% of the total.
Polyplastics would like to thank you for all old and new friends for coming to our booth. On the spot, we have received many inquiries about technical problems and new applications on EV and 5G market related. We would continue to follow up with our best technical solutions to help you to leap to the "steps to success".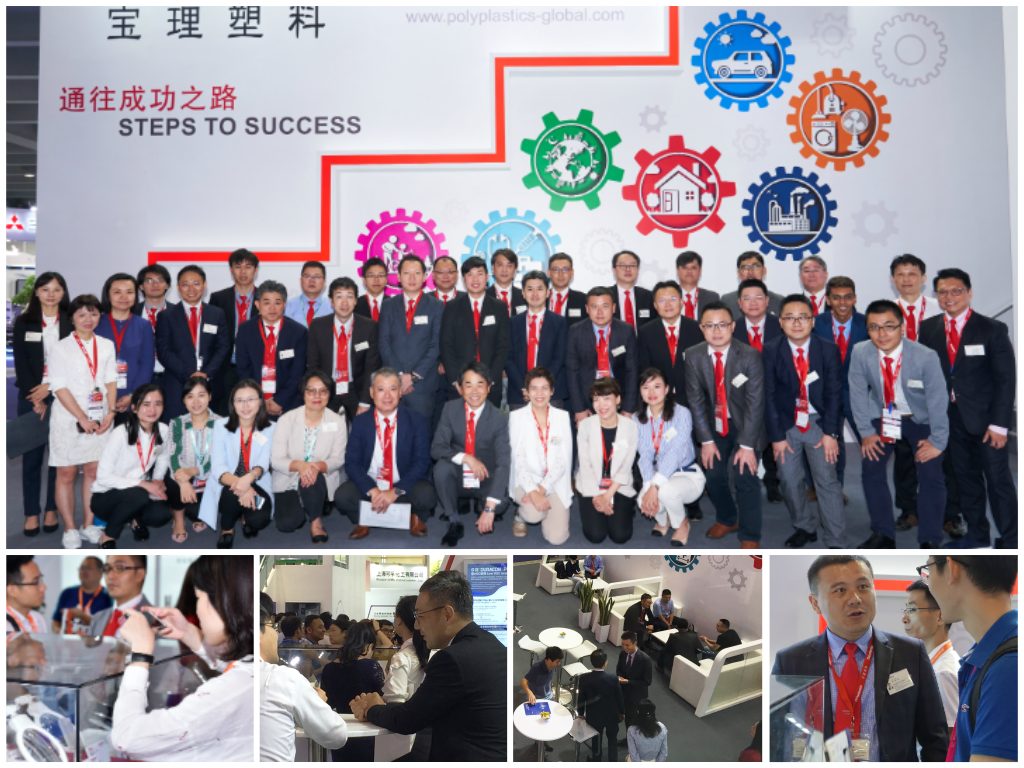 Looking forward to seeing you again in Shanghai Chinaplas next year.