2020
Polyplastics European subsidiary TOPAS Advanced Polymers Earns Certification for its Cyclic Olefin Copolymer (COC) as Recyclable Material
Polyplastics Co., Ltd.
Polyplastics European subsidiary TOPAS Advanced Polymers has announced that its TOPAS® COC products have earned certification as recyclable materials by the European independent testing lab, Institut cyclos-HTP, based in Aachen, Germany. TOPAS materials are the first cyclic olefin resins in the industry to be deemed recyclable with polyethylene (PE) and polypropylene (PP) for film and injection molding uses.
TOPAS® COC has been certified as a recyclable polyolefin as part of the EU initiative for a circular economy.
"This designation is a major development for brand owners, manufacturers, and processors who seek recycled packaging solutions to meet today's sustainability needs," said Wilfried Hatke, sales and marketing manager, EMEA, for TOPAS Advanced Polymers. "COC is a key enabler and opens many opportunities in shrink labels for decoration and other applications such as polyolefin-based high-barrier films and recyclable pouches."
The findings by Institut cyclos-HTP conclude that COC can be considered as valuable material in post-consumer Polyethylene of low density , mixed polyolefin, and polypropylene recycling streams. Consequently, PE and PP formulations modified with COC can be considered fully recyclable in their respective waste streams.
Moreover, in view of the fact that current multilayer packaging usually contains polyethylene terephthalate (PET), polyamide (PA), or other polymers required for a functional package, COC with its intrinsic stiffness and barrier properties can help to develop attractive functional and fully recyclable polyolefin solutions.
                                                                      #        #        #       #       #
About TOPAS Advanced Polymers                                                                                   
TOPAS Advanced Polymers, a European subsidiary of Polyplastics Co., Ltd., is the world's leading maker of COC (cyclic olefin copolymer), a glass-clear and extremely pure plastic for healthcare, optics, packaging, and electronics applications. From wearable insulin delivery, to food contact films, to tablet and smartphone components, TOPAS® COC is the high-performance material of choice. The broad global regulatory compliance of TOPAS COC can make your next development a simpler task. Visit https://topas.com for more information.
About Institut cyclos-HTP                                                                                                                    
Institut cyclos-HTP is the leading institution in Europe for the evaluation and optimization of packaging with regard to its recyclability. As early as 2011, the first ever recognized and practicable standard for certification in this field was developed based on profound expert knowledge. Visit https://www.cyclos-htp.de/publications/r-a-catalogue/ for more information.
Press Contact: 
Joseph Grande
J. Grande communications Inc.   
413.684.2463
 joe@jgrandecommunications.com
SDGs related to this article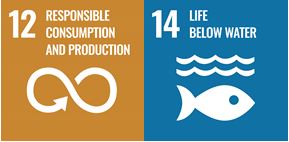 12.2 By 2030, achieve the sustainable management and efficient use of natural resources
12.5 By 2030, substantially reduce waste generation through prevention, reduction, recycling and reuse
14.1* By 2025, prevent and significantly reduce marine pollution of all kinds, in particular from land based activities, including marine debris and nutrient pollution
 *(14.1 Remark) TOPAS indirectly contributes to improving the recycling streams by supporting the existing recycling processes and mono-material polyolefin solutions.
For more info about SDGs., click here (UNDP website)
*TOPAS® is a registered trademark of TOPAS Advanced Polymers GmbH in Germany, the United States, and other countries for its family of cyclic olefin copolymer resins.