2021
Chinaplas 2021 completed successfully on 16/April
Polyplastics
After 2 years of waiting and planning, Chinaplas had returned and completed successfully on 16/April at the mega venue, Shenzhen World ECC, PR China。 Despite the pandemic situation, it recorded a total of 152,134 (2,363 from overseas) visitors. Compare with CP19, it has increased by an impressive 23.46%.  
Polyplastics is very happy to meet new and old customers in these four days and held different theme meetings with nearly 20 groups of customers. Sustainable Development Goals (SDG) is a hot topic in the industry, our new low-carbon POM, eco-friendly concept of COC shrink packaging, ADAS, 5G related applications have attracted many inquiries.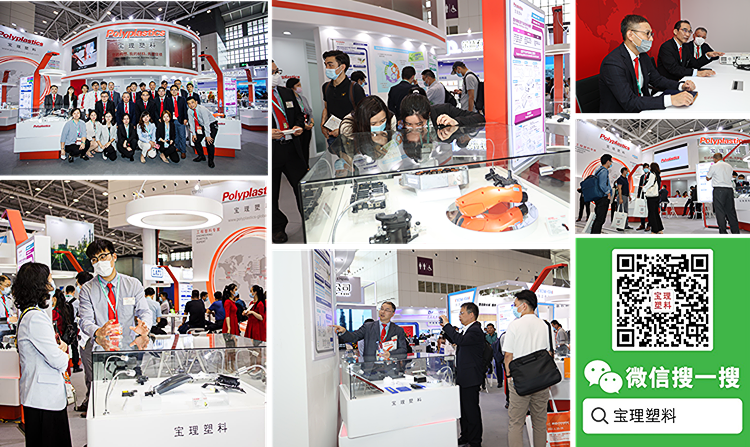 Meanwhile, we also on-site launched Polyplastics' WeChat public account. Please "follow-us" for the latest news of our development and activities through this QR code.
See you again next Chinaplas in Shanghai.