2021
CSR Report 2021 released
Polyplastics Co., Ltd.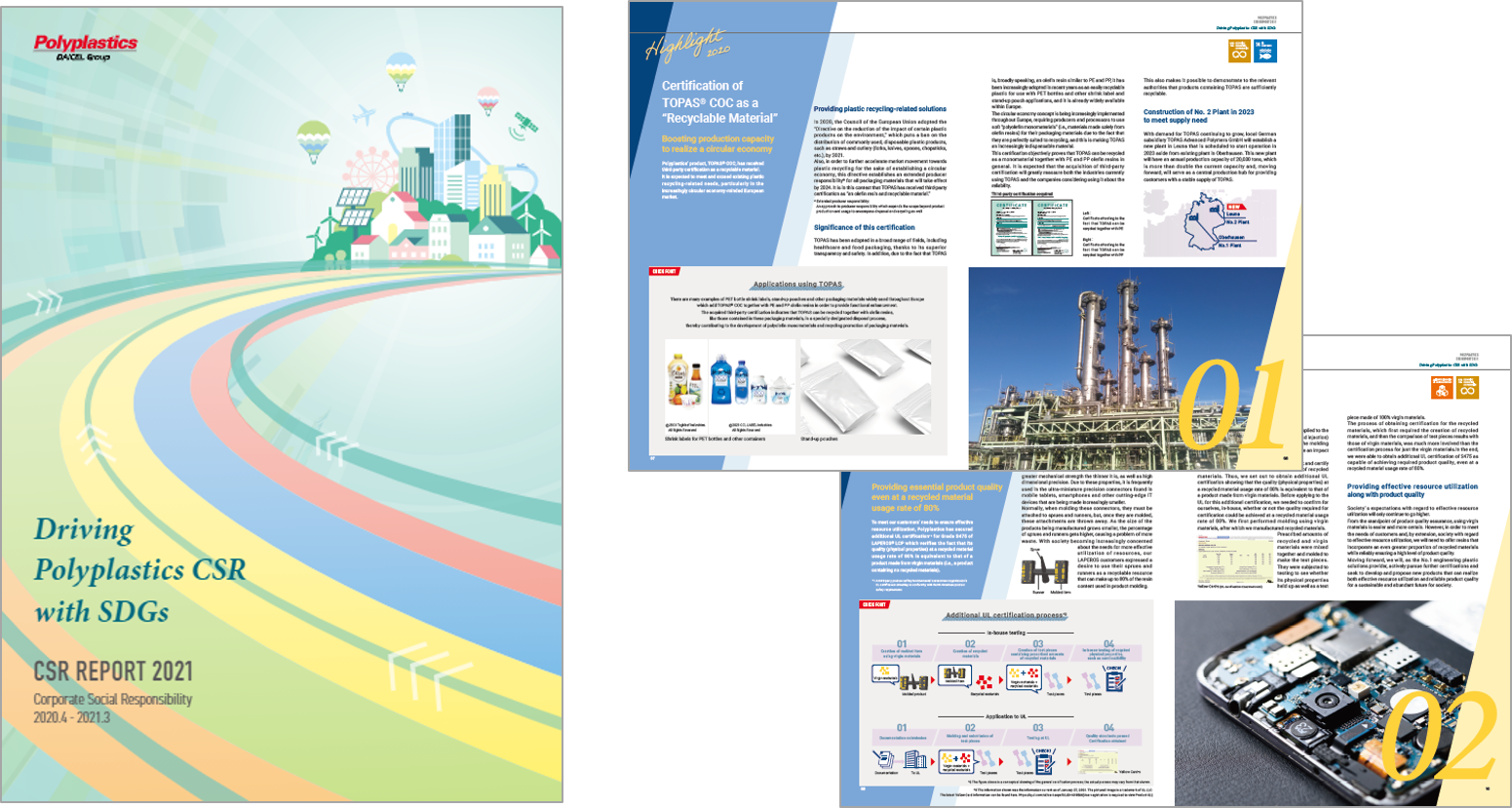 CSR Report 2021 was released.
https://www.polycsr.com/en/index.html
As stated in our Corporate Philosophy, our CSR (Corporate Social Responsibility) is to "Contributing to building an abundant future society through engineering plastics innovation".
Based on this concept, we will proceed our CSR activities from two perspectives: one is "Business Activities" (including four areas of "Engineering plastics business", "Harmony with the Environment", "Creation of Human Resources", and "Compliance") and the other one is "Social Contribution Activities."
The CSR Report aims to convey to stakeholders our initiatives and attitudes regarding such social responsibilities in an easy-to-understand manner.
[SDGs, Circular Economy]
Last year, we established our basic stance for SDGs that "we will utilize the SDGs perspectives as one of the targets/indicators to be achieved in the execution of our CSR activities, and it will accelerate our CSR".
This CSR Report includes this concept.
Also, we have been regularly taking on the challenge of "Sustainability of plastics," which has attracted much attention from society in recent years. Therefore, in this CSR Report, we have included more specific examples of these activities and our stance toward realizing the Circular Economy.
We would appreciate if you could read through and enjoy it.
We also welcome your frank opinions and comments for our better CSR Activities in the future.
Please contact us from the inquiry page.