2021
PLASTRON® LFT, Long fiber reinforced thermoplastic resin, that expands new resin field
Polyplastics Co., Ltd.
As announced on our website (July 14, 2021), we will start the PLASTRON® LFT business from October 1st.
PLASTRON is a resin in which continuous reinforcing fibers (glass fiber and carbon fiber) are composited in the same length and in the same direction in the pellet. It is a material that has both rigidity and high impact strength, which was not possible with conventional fiber reinforced plastics, and expands the area of thermoplastic resin conversion of metals and FRP (Fiber Reinforced Plastics). In addition, it is a thermoplastic resin that combines various reinforcing fibers and functional fibers with various resin matrices, and it is possible to select the optimum grade according to the application.
It contributes to weight reduction in a wide range of applications from industrial products such as industrial pump housings and joint parts for civil engineering pipes to various functional parts and structural members of automobiles and motorcycles.
We are also developing eco-friendly "long fiber cellulose reinforced thermoplastic resin". By pursuing cellulose materials and utilizing long-fiber reinforced thermoplastic resin manufacturing technology, the strength of conventional cellulose fiber-blended resins has been significantly improved.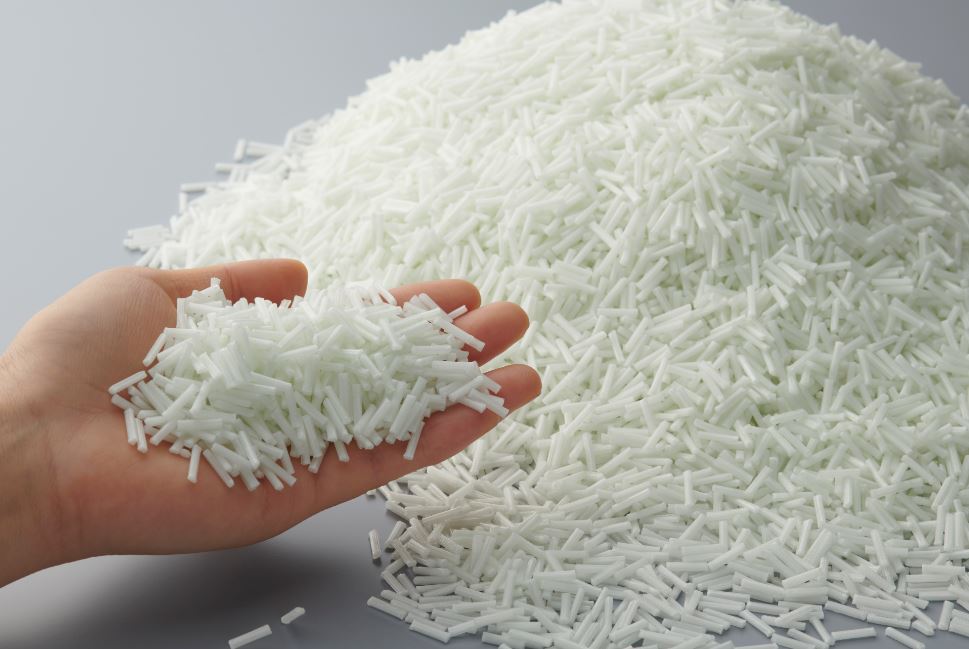 Click here for product details
https://www.polyplastics-global.com/en/product/plastron.html
Contact
Plastron Business Promotion Office
Shibata
* PLASTRONⓇ is a registered trademark of Daicel Corporation in Japan and other countries.