2021
Social Contribution Activities of Polyplastics Group
Polyplastics Co., Ltd.
We, at Polyplastics, are actively working on social contribution activities which meet local needs and situations on group-wide basis.
We will introduce some examples of activities in first half of FY2021.
Hong Kong Office
Hong Kong Office held CSR event "Bring your own kids to work" for employee's kids.
We introduced our company profile, PCL office and our initiatives for environmental problem and our recyclable product such as TOPAS®COC to 9 kids who joined this event and PCL employees.

Nantong Plant
Nantong Plant has donated 20 used computers to local primary school. It also held the rubbish cleaning activity and 74 employees participated.

Kuantan Plant
Kuantan Plant purchased the groceries with donations collected from employees and donated them to 22 needy families in the local area. Eight employees visited some of the families and distributed the groceries.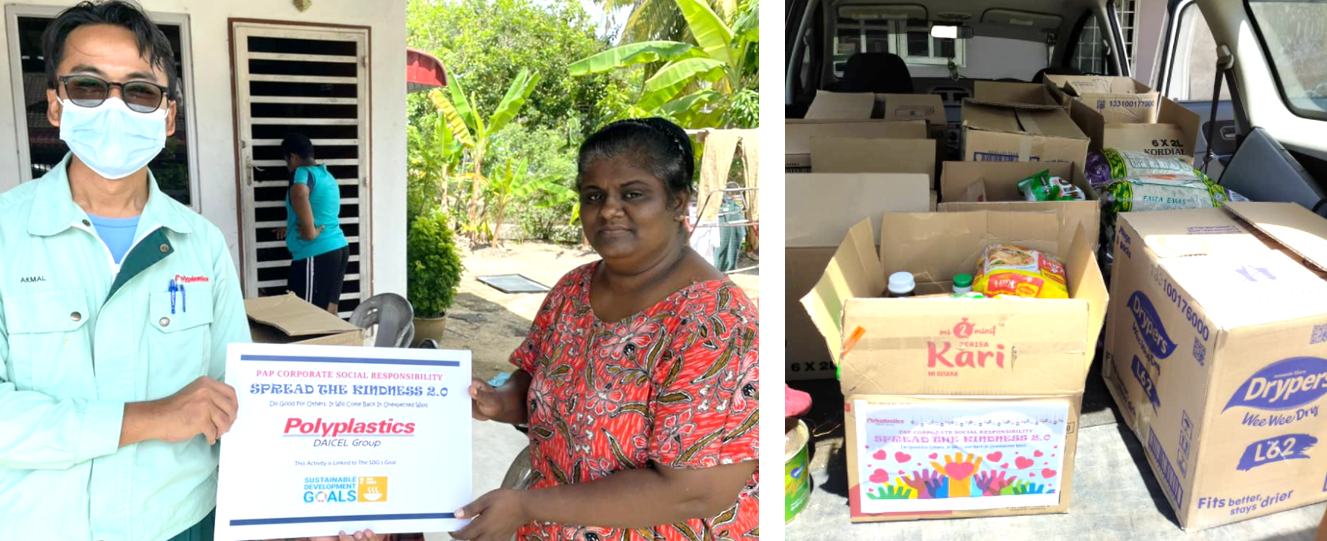 We will continue to address the social contribution activities as whole Polyplastics Group in order to be the company which can contribute the abundant future society.
Related page
Social Contribution (CSR Report 2021)
SDGs related to this article

2: End hunger, achieve food security and improved nutrition and promote sustainable agriculture
4:Ensure inclusive and quality education for all and promote lifelong learning
13:Take urgent action to combat climate change and its impacts