2022
We Participated in the "Autumn Clean Campaign"
Polyplastics Co., Ltd.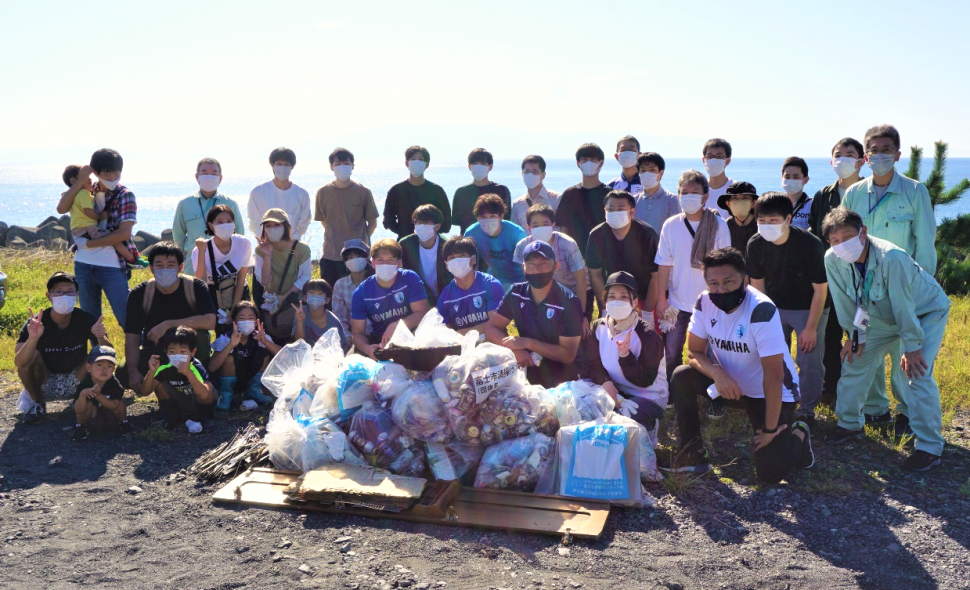 At our Fuji Plant, employees have contributed to the local areas by participating annually in "Autumn Clean Campaign", environmental conservation activities (mowing and litter cleanup) organized by a local government group located near to the Fuji Plant.
This year, in addition to 40 employees (including a Daicel employee) and their families, some members from Rugby Team "Shizuoka Blue Revs" with which we have entered into a partnership agreement joined together – 1 head coach (Horikawa Head Coach), 2 players (Mr. Richard Goh Jones and Mr. Chikara Ito) and 1 club participant.
A total of 44 volunteers took part in river embankment and seaside trash pick-up, helping to clear away empty cans/bins, PET bottles, metallic waste, plastic garbage, and much more for about one hour.

The organizers expressed their appreciation for the continued and annual participation of Polyplastics' employees.
We will continue to contribute to the richness of the local areas, which is the basis of our business activities.
■SDGs related to this article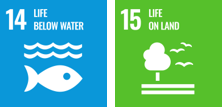 14: Conserve and sustainably use the oceans, seas and marine resources for sustainable development
15: Protect, restore and promote sustainable use of terrestrial ecosystems, sustainably manage forests, combat desertification, and halt and reverse land degradation and halt biodiversity loss