2023
Polyplastics Launches New Super Engineering Plastic Business Line: Introducing Sarpek® PEK (polyetherketone), an injection-moldable polymer with ultra-high heat resistance and durability
Polyplastics
As one of the world's leading engineering plastics suppliers, Polyplastics Group is pleased to add to its lineup SARPEK® PEK (polyetherketone), a highly advanced material solution for metal replacement and applications requiring the highest heat resistance of any injection moldable resin without requiring post-curing.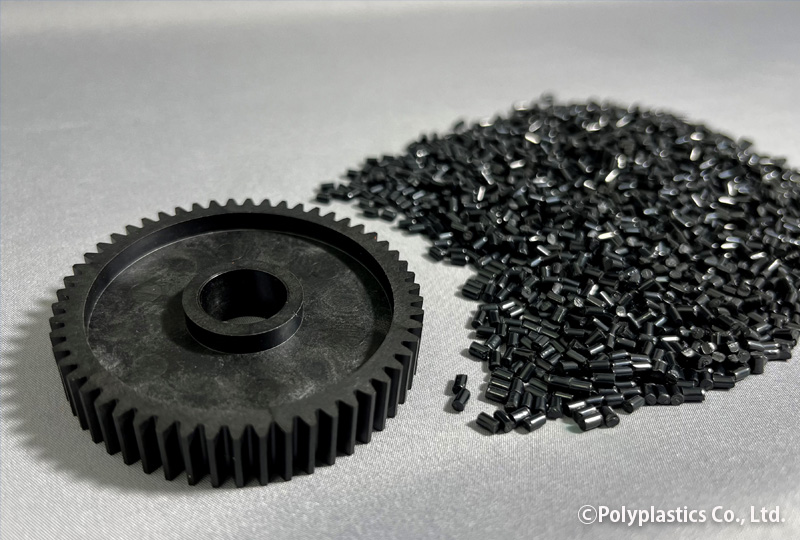 SARPEK® PEK is an engineering plastic in the upper end of the crystalline super engineering plastic hierarchy, an advancement upon PEEK (polyether ether ketone),that delivers high crystallization rate and high molding efficiency. It also features higher heat resistance and high strength to replace metals in harsh environments where other crystalline super engineering plastics fail and metals are heavy and noisy. We introduce a variety of grades: non-reinforced, glass-fiber reinforced, and carbon-fiber reinforced. Sales began April 2023 in Japan, with the rest of the world launching October 2023.
Initial applications include gears, washers, impellers, valves, seals, springs, screws, and other components where durability is essential. To assist in development, we can provide not only pellets but also test specimens such as extruded rods.
SARPEK® is a registered trademark owned by Polyplastics in Japan and other countries.