2023
Polyplastics to highlight expanded product portfolio at FAKUMA
Polyplastics
The Polyplastics Group will showcase its expanded product portfolio at the upcoming FAKUMA event, which will take place from October 17 to 21 in Friedrichshafen, Germany.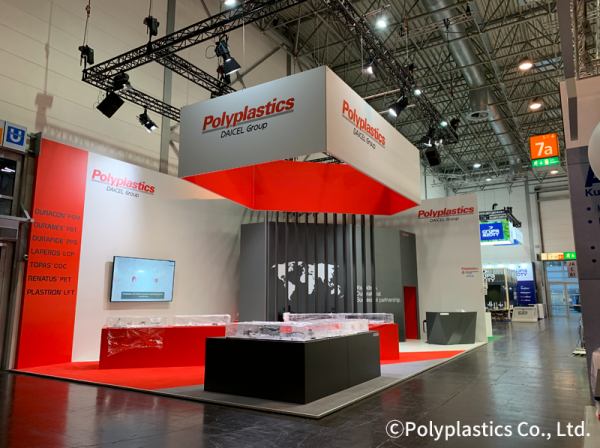 Over the past few years, Polyplastics has expanded its product and service offerings globally by introducing DURACON® POM PM Series for the medical industry, PLASTRON® LFT, DURAST™ fine powder grades, and SARPEK® PEK. Additionally, LAPEROS® LCP is now commercially available in Europe. As a technical service-oriented company, Polyplastics has opened its Technical Solutions Center in Raunheim, Germany, which is now fully operational.
During FAKUMA, the company will present its latest product portfolio and discuss how it meets the requirements of the medical, automotive, and electronics industries, as well as expectations for environmental sustainability.
The company will cover non-edible biomass Cellulose acetate resin from Daicel Corporation, known as CAFBLO®. The presentation will also include NematX's "Nematic 3D printing" combined with Polyplastics' LAPEROS® LCP polymer technology.
For further information on exhibits,
Exhibition Contents for FAKUMA2023 | Polyplastics Global Website (polyplastics-global.com)
Date: October 17 – 21, 2023
Opening Hours: Tuesday to Friday 9:00 -17:00, Saturday 9:00 – 15:00
Venue: Messe Friedrichshafen, Germany
Booth No.: Hall B5 -Stand-5219
Official website: https://www.fakuma-messe.de/en/