Corporate Governance
We maintain a system of corporate governance which is focused on ensuring efficient business operations while improving administrative transparency in order to earn the trust, as well as satisfy the expectations, of society.
Compliance
Compliance Awareness Month
Within the Polyplastics Group, we have established an annual Compliance Awareness Month, during which we undertake activities intended to remind employees about the importance of compliance as well as to focus on putting it into practice.
e-Learning
All employees had e-Learning and comprehension check, both of which present actual examples of corporate misbehavior of other companies and then use the Polyplastics Code of Conduct to explain what the proper behavior should have been.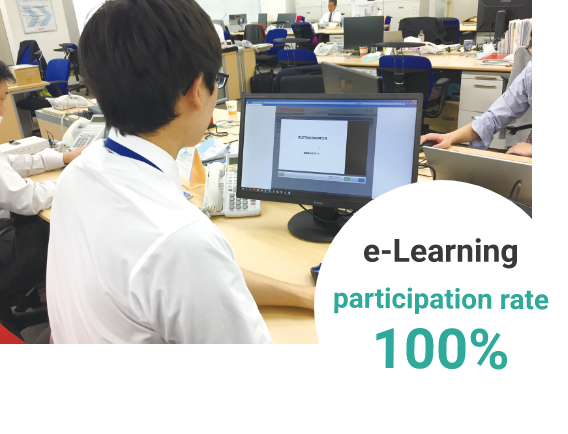 Group Discussion
Based on what they learned in e-Learning, each department holds group discussions using case studies. By having participants consciously debate and discuss such scenarios, it provides an opportunity for employees to recognize again that there is connection between Polyplastics' Corporate Philosophy and compliance.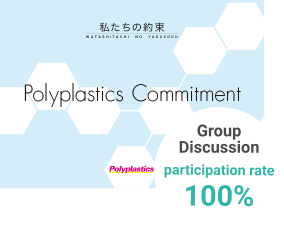 Regular checking of "Our Commitment"
We have established a Polyplastics Group Code of Conduct to ensure that we not only comply with laws and regulations but also that we demonstrate a respect for the norms and ethical values that society expects of companies. This code is explained in detail in a booklet entitled the "Polyplastics Commitment". which is distributed to our employees.
The business environment in which Polyplastics operates is changing on an almost daily basis due to such factors as rapid IT technology development and supply chain globalization.
Thus, it is important that employees do more than just read the booklet once and set it aside; they should revisit it together whenever environmental changes occur. Regular section and team meetings are, therefore, held in order to facilitate a proper understanding of the "Polyplastics Commitment" among employees by providing them with opportunities to review and think about it.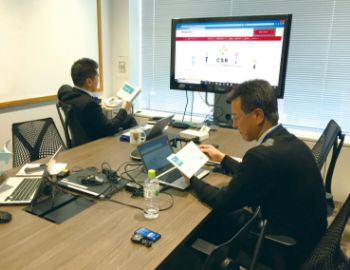 Risk Management
Promotion of Risk Management
We have established a CSR Committee which regularly conducts reviews in order to help us address the diversity of risks which surround our business activities. The committee categorizes risks as either "business strategy risks" or "operational risks" and then develops and deploys risk management activities according to relative handling priority. We will continue to watch for changes in the business environment and social landscape and will work as a group to implement activities and countermeasures which mitigate risk.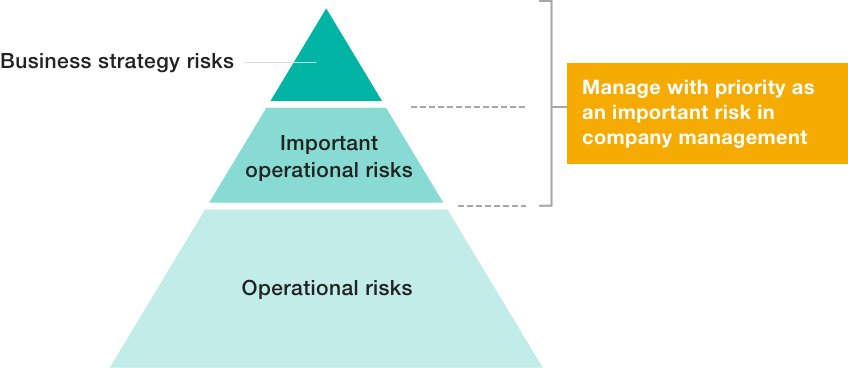 BCP (Business Continuity Plan)
In order to enable the continuation of our business activities in the event of a crisis, such as an anticipated Nankai trough earthquake or an earthquake whose epicenter is directly below Tokyo, we have created a Business Continuity Plan (basic BCP document), as well as a variety of manuals. We make sure that employees are familiar with both the BCP and manuals so that, when a crisis does arise, business operations can continue with as little interruption as possible.
Internal Control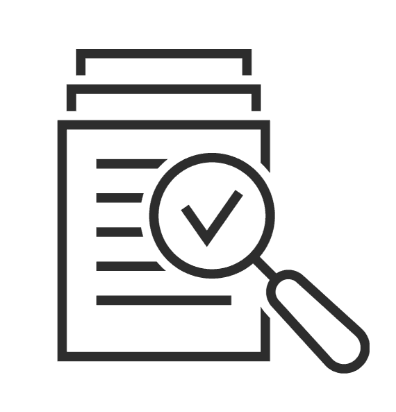 We have established the Internal Control Basic Policy to use as a guide for ensuring suitable business management. In addition, our group companies conduct self-audits in November of each year, and at the end of the term all divisions and group companies are asked to submit a report which confirms the effectiveness of internal control within each organization. We also regularly conduct internal audits to evaluate the effectiveness of internal control, and we are working together with our parent company, Daicel Corporation, to put in place a global audit system which will further improve the quality of our auditing.