Stand Closest to Our Customers
Polyplastics will work together with our customers to create value as an expert in engineering plastics that can make the customers' potential ideas a reality.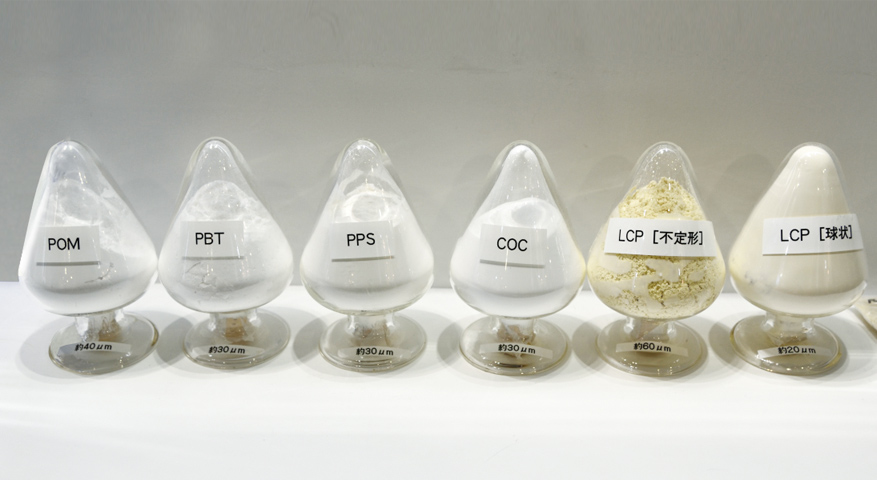 New Solutions with Fine Powder Engineering Plastics
In the past, Polyplastics has provided engineering plastics in pellet form which is suitable for injection molding and extrusion molding for mass production. We have also offered a variety of alternative materials to contribute to weight reduction and cost reduction of electrical appliances and vehicle parts.
But in the future, more customers will have needs for manufacturing of high-variety products in small quantities, as well as processing of more complicated shapes. Therefore, we can anticipate an increase in needs for manufacturing using 3D printing and direct forming technology with powdered materials.
Normally, engineering plastics have high mechanical strength. This means it is difficult to use methods such as pulverization to render them into a well-formed (spherical) shape that is also fine (minute with narrow particle size distribution). Polyplastics is using the experience and knowledge we have accumulated to promote the development of a technology that can manufacture fine powder engineering plastics. We believe that our fine powder engineering plastics will be able to serve our customers in the near future.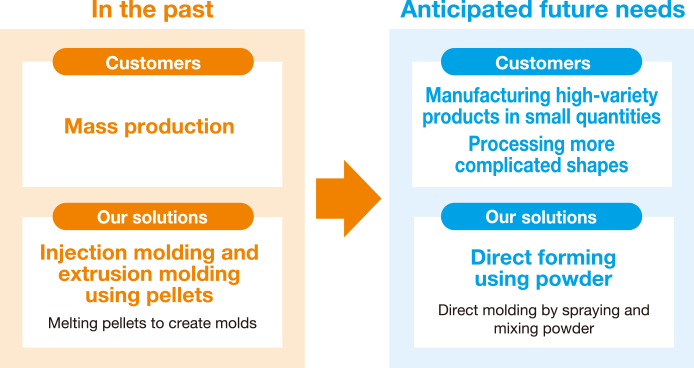 Future of Fine Powder Engineering Plastics
Because engineering plastics materials are molded and processed at high temperatures, it was difficult to add PP and other olefin resins that have comparatively low heat resistance. In powder form, however, they can be added at a lower temperature than conventional materials. Also, adding a large amount of inorganic filler (bulking agent) will reduce the flowability dramatically and make extrusion molding impossible. However, if inorganic filler is blended with fine powder engineering plastics, then press molding becomes possible.
Given this, fine powder engineering plastics might be an innovative solution that could make our customers' potential ideas a reality, even those that would previously have been impossible.
Launched the Polyplastics Global Website
We have launched a new version of the Polyplastics global website to be easier to read and understand.
With responsive web design, it displays well not only on computers but also smartphones and tablet devices. The design is a simple one, with lots of photos, making it easy to learn all about us. For the technical information, physical property data, and other such data will still be available on our technical information site.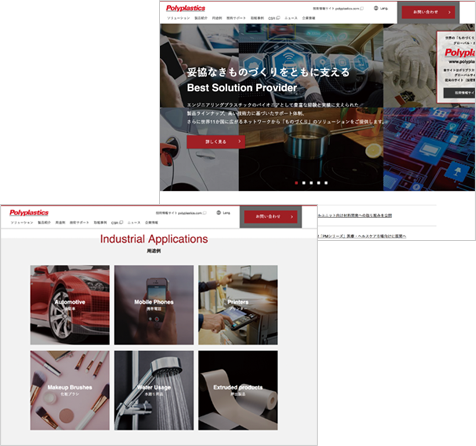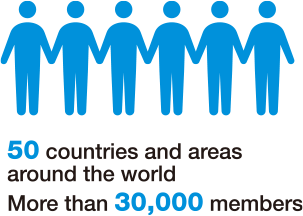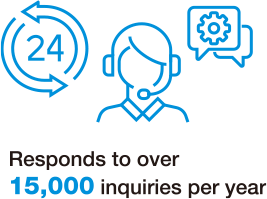 Online Technical Support: WEB@TSC®
WEB@TSC® is our website that provides free customer support for members anytime, 24 hours a day, 365 days a year. It includes a variety of technical information, such as detailed information on physical properties, design support tools for resin parts design, and case examples of troubleshooting. With a wealth of data and experience, we answer inquiries about products and even chemical substance usage investigations.
Holding and Participating in Exhibitions
We proactively participate in exhibitions to present our latest materials and solution technologies directly to our customers. We also host annual Innovation Shows at the Technical Solution Center in Fuji, and visit our customers to hold many seminars and private shows to introduce our technologies. We will continue to proactively participate in exhibitions because we value these chances to communicate with our customers.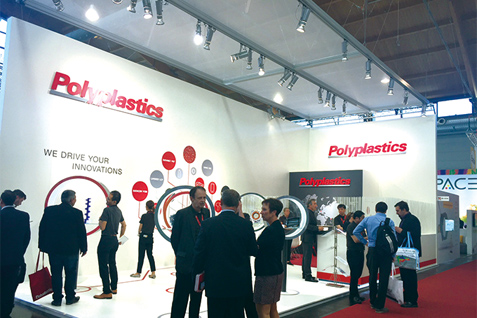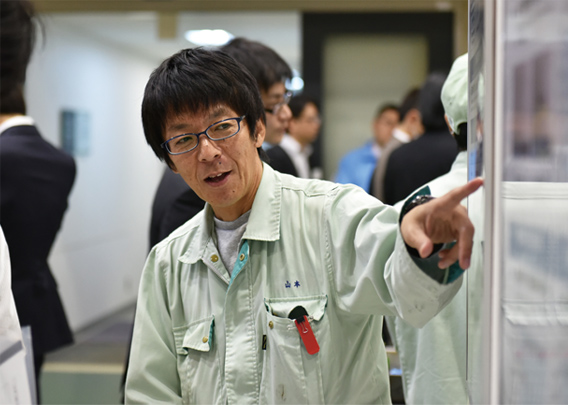 Customer Satisfaction Survey
We regularly conduct a Customer Satisfaction Survey to provide our customers with services that will meet with their satisfaction. This year a total of 85% of respondents answered either "very satisfied" or "satisfied".
As to why they continued to use our products, their comments included "Because of the high-quality and stable materials" and "Because their technical support was able to solve our problems". We will take the results of this survey sincerely and work hard to further improve customer satisfaction on a group-wide basis.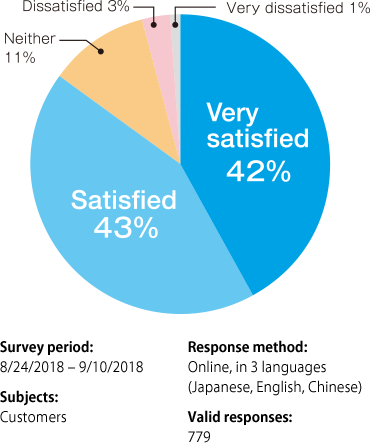 Awards from Customers
BEST SUPPLIER AWARD, ANDEN CO., LTD.
[VA-VE AWARD] EXCELLENCE AWARD, HI-LEX CORPORATION
BEST SUPPLIER AWARD, Xiamen Hongfa Electroacoustic Co., Ltd.
Partnership AWARD, CHINA SYNTHETIC RESIN ASSOCIATION
EXCELLENCE COST AWARD, Aisin Seiki Co., Ltd.
(in order of date awarded)
We will continue to meet our customers' expectations as the No. 1 solution provider in engineering plastics.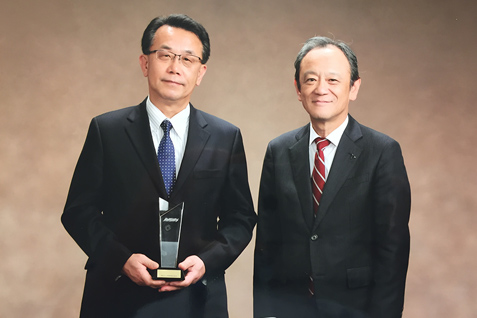 Mr. Kiyotaka Ise (right) , President, Aisin Seiki Co., Ltd.
Takashi Miyamoto (left) , Managing Executive Officer, Polyplastics Co., Ltd.