Management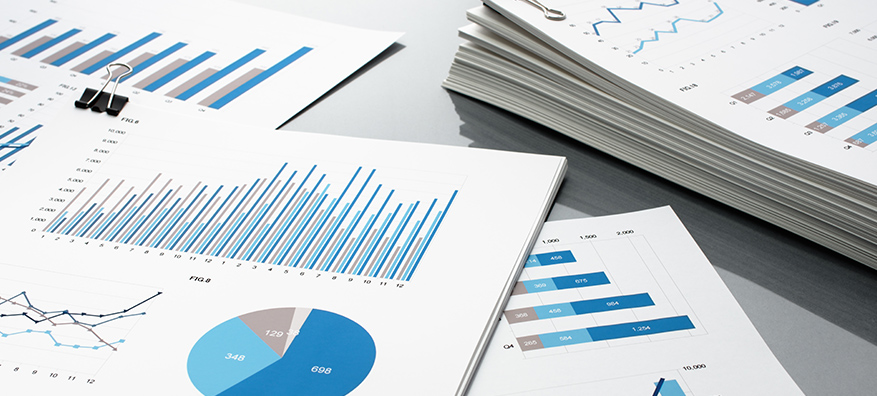 Compliance Awareness Month for the Whole Polyplastics Group
Polyplastics has a yearly Compliance Awareness Month. Its purpose is to remind all group company employees of the importance of compliance and to focus on our efforts toward the implementation of compliance.

This year's main two initiatives
Group discussion using familiar case examples
We created group discussion topics (case studies) using case examples that have occurred at group companies. These efforts were very popular with employees, who gave comments such as "I was able to think about the problem as if it were my own," and "We debated what we should do not only from the perspective of compliance with company rules, but all the way back to the corporate philosophy."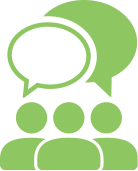 Gathering employee opinions
We conducted a Compliance Survey of all group employees to hear their frank opinions on compliance issues that may be difficult to bring to their supervisors or to report through the Whistleblowing System. We reviewed the opinions collected, considered whether we could handle the issues as a company, and both gave feedback about the results and implemented necessary countermeasures.

Other Programs
CEO Message
Compliance Awareness Month Posters
Compliance Training for Top Executives and Department Managers
e-Learning
Compliance Self-Check & Survey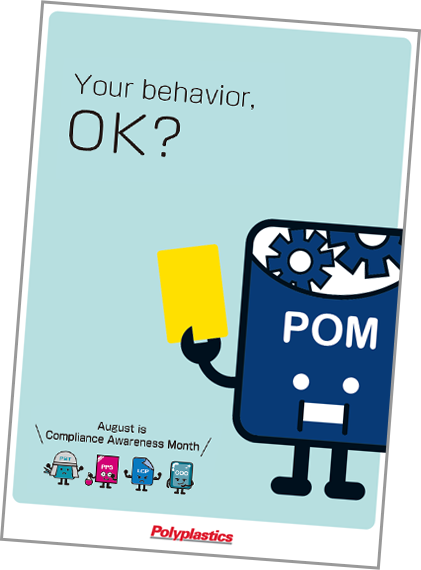 Compliance Awareness Month Poster
Corporate Governance
In order to ensure that operations are carried out efficiently and to improve the transparency of company management, we have implemented a corporate governance system.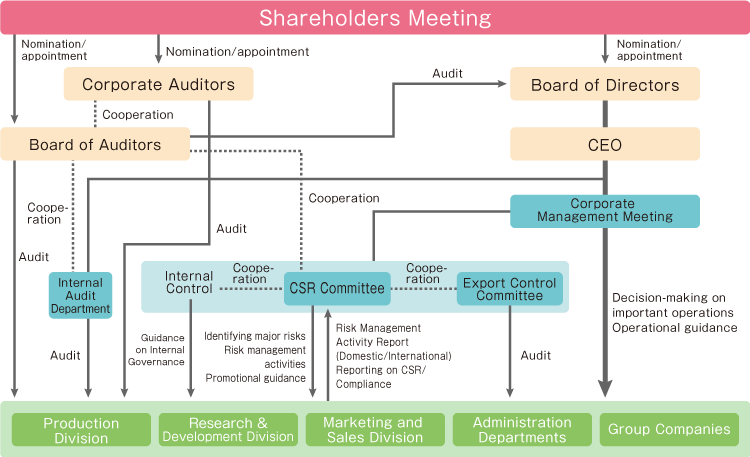 Establishment of Group Company Management Regulations
From the perspective of ensuring efficient management and corporate governance and in order to clarify the relationships between Polyplastics and group companies, we have newly established Group Company Management Regulations and clarified items that require headquarters approval, items to report to headquarters, and Polyplastics group-wide regurations.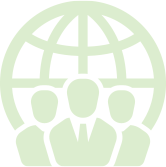 Compliance
We have also issued a Group Code of Conduct to ensure not only that we comply with laws and regulations, but also that we respect the social norms and ethical values that govern corporate behavior. We give an explanation of this code in a booklet called the Polyplastics Commitment, which is distributed to our employees. This year we revised the booklet to include a usage guide as well as development exercises. The General Administration Department, Legal Department, and other related departments are working together on compliance education, including familiarizing the Polyplastics Commitment.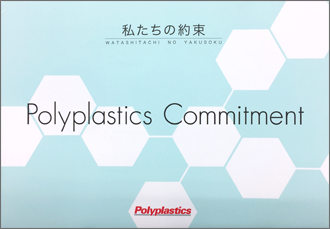 Promotion of Clarification of Company Regulations
In order to organize the company regulations logically and ensure compliance with appropriate establishment/revision approval in line with the regulations, we have established the Rules of Company Regulations Management for Polyplastics Group.
By organizing the company regulations logically and clearly we hope to promote better understanding among employees and ensure effective and continued compliance.
The 5-Year Plan for Compliance Education Through e-Learning
Polyplastics uses an e-Learning system to improve employee awareness of compliance. This year, we created a program called "The 5-Year Plan for Compliance Education Through e-Learning" and notified Group employees in order to make sure that all employees take all courses and they schedule the course attendance in their work.
Risk Management
Promotion of Risk Management
In order to handle the various risks surrounding our business activities, we have regular review carried out by the CSR Committee. The committee classifies risks into "business strategy risks" or "operational risks," and rolls out risk management activities for them based on their handling priority. In the future, we will monitor changes in the business environment and social conditions in order to work on risk reduction activities and countermeasures.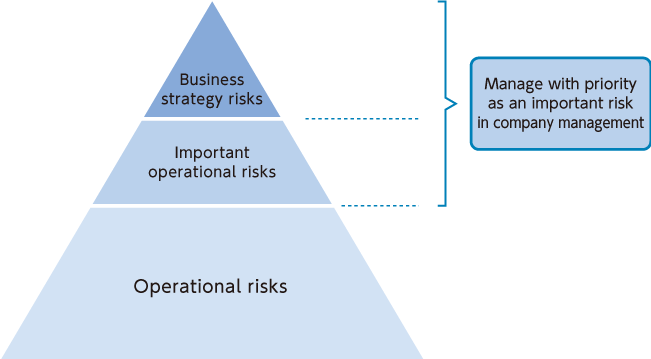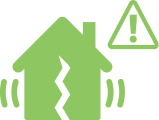 BCP(Business Continuity Plan)
We have formulated a Business Continuity Plan (basic BCP document) and a variety of manuals to ensure the continuation of our business activities in the event of a crisis such as the anticipated Nankai trough earthquake or an earthquake that directly hits the Tokyo area.
We ensure that employees are familiar with this in order to ensure the continuity and early recovery of services in an emergency.
Internal Control
We have established the Internal Control Basic Policy based on which we ensure suitable business management. All group companies conduct self-checks every November, and at the end of the term each division and group company is requested to submit a self-assessment report to confirm the effectiveness of internal control. We also regularly conduct internal audits to evaluate the effectiveness of internal control, and are working together with our parent company, Daicel Corporation, to deploy a global audit system in order to further improve the quality of our audits.