Building a comfortable workplace to everyone
Successful Workplace for Diverse Employees
At Polyplastics, we are working to build workplaces where diverse human resources can make the good performance. At the Fuji Plant, we expanded our recruitment targets starting this year, and were able to add two employees with intellectual disabilities to our team. We also established a new organization called the Job Support Team, made up of these new employees as well as members of the HR Department. The HR Department selected duties that would utilize their strengths. From document filing and office equipment management to cleaning of quality testing analysis equipment, creating bulletin board, and a wide range of other tasks, the role of the Job Support Team is growing day by day.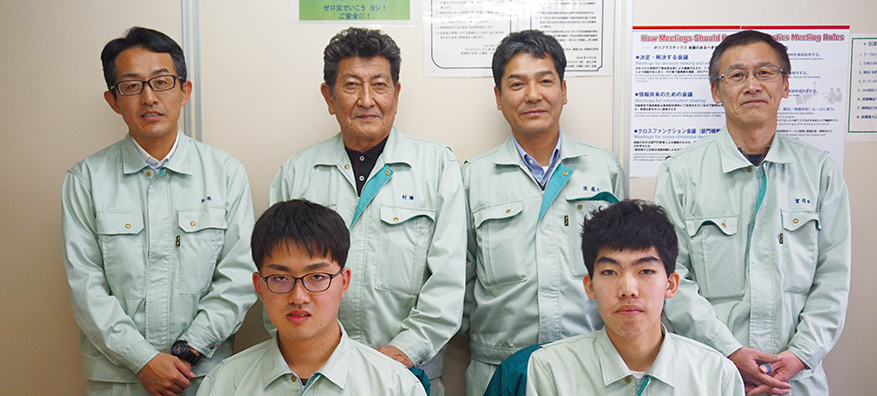 Job Support Team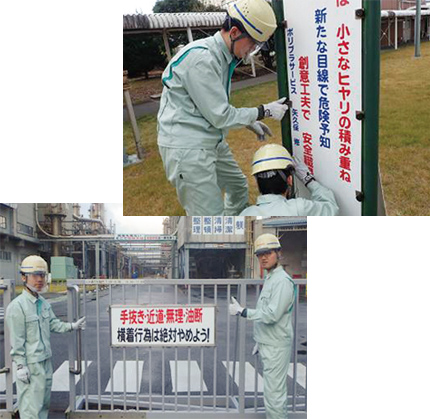 At work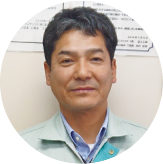 Hisayoshi Watanabe
HR Department,
Fuji Plant
We believe that as we expand the scope of recruiting, the first thing we need to do is gain a deeper understanding of disabilities (cognitive and mental), so we have been engaging with support organizations and even visited other local corporations that employ people with such disabilities. At the start, some felt that there would be difficulties involved in recruiting people with disabilities, but through this process, these opinions gradually began to change.
After hiring the new employees, we assigned them duties that would utilize their strengths. They are both energetically engaged in their work, and they enjoy creating the bulletin board for inside the plant. Since they joined the company, they have always greeted coworkers cheerfully, which sets a good example for other employees.
Human resources data from Polyplastics Japan
Paid Leave Utilization Rate (Employee Average)
We encourage employees to proactively take their paid leave. This year our paid leave utilization rate reached 85%, far exceeding the average for companies in Japan.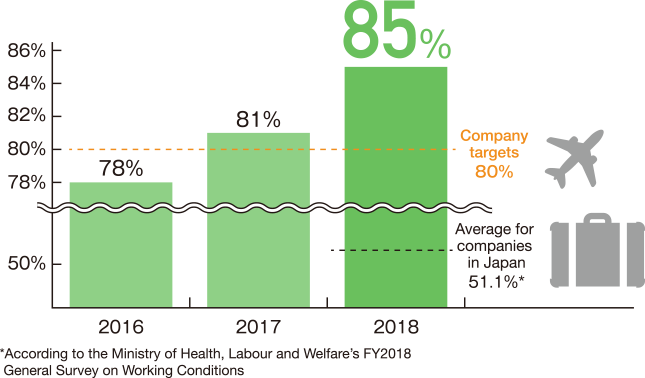 Percentage of Employees with Disabilities
We are working to create an environment where people with disabilities can feel comfortable working.
As of the end of this year, people with disabilities make up 2.26% of Polyplastics employees. We intend to continue our proactive hiring practices in the future.